Alongside our huge inventory of Parker Hannifin products, Royal Brass Incorporated is also a retailer and distributor of Dixon brand products, including Dixon hose fittings in San Jose and Oakley, CA. We stand by our selection of Dixon products because we've seen the proven results and reliability these high-grade products offer. We're committed to bringing these values to you at affordable prices, no matter what parts, products or components you may need.
Why Dixon?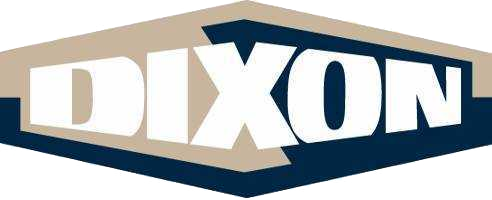 Dixon has been around in many forms since 1916, when it was originally founded as Dixon Valve and Coupling. Since then, the brand has grown to be a universally respected one within all sectors of industry. It provides the steadfast, reliable products people need to get the job done right, and it produces only parts of the highest caliber.
Throughout the years, Dixon has also been a leader in innovation. The company holds numerous patents and continues to produce prototypes and industry-changing products that improve hydraulic, pneumatic and other industrial systems. It's a brand that's gained international respect and one we at Royal Brass Incorporated proudly stand by.
Complete Product Selection
Whether you're in the market for specific, hard-to-find Dixon couplings in San Jose, CA or you just need one of the brand's signature pneumatic fittings, we'll be here to make sure you get it. Our staff is extremely knowledgeable across all of the products we carry—specifically when it comes to stock Dixon products for varying applications.
Quality Parts, Great Prices
If you're looking for quality Dixon parts at a great price, trust Royal Brass Incorporated. We'll work with you to find what you need, in whatever quantity you need it. We welcome individuals looking for specific parts, as well as businesses who want to rely on us for inventory management. Visit any of our convenient San Jose or Pacheco locations today or give us a call at 408-297-6642 to inquire about a part you're looking for.