Does your industrial application demand the reliability, durability and versatility of PFA or PTFE products? From seals and couplings to O rings and hydraulic hose fittings in San Jose and Oakley, CA, Royal Brass Incorporated stocks a wide range of PFA/PFTE products designed for a broad scope of applications. We're here to outfit you with products that deliver on performance, while meeting codes and standards specific to your industry. Our scope of products includes:
Fittings and quick couplings
Hoses, piping and tubing
O-rings and seals
Regulators
Valves
Because we have access to Parker Hannifin's entire selection of PFA/PTFE products, we're able to scan our inventory to find exactly the product you need in these crucial materials.
PerFluoroAlkoxy (PFA)
We offer a number of Parker PFA fittings in San Jose, CA made of PFA material. These products offer superior flexion strength, as well as great performance across the temperature spectrum. PFA is water resistant and non-reactive to other media, making it among the most widely-used and highly versatile materials available for industrial use.
Polytetrafluoroethylene (PTFE)
Like PFA, PTFE is an extremely versatile material that blends durability with flexibility and is safe for use just about anywhere in the industrial sector. It's resistant to water, electricity and a host of other media, and it maintains a low friction coefficient that makes it heavily relied upon for all types of media handling.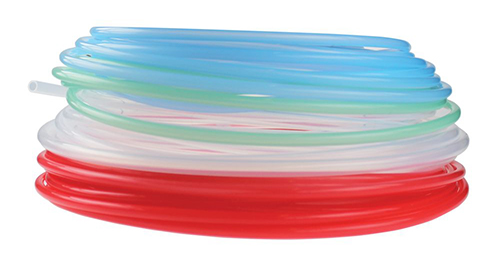 A Full Selection of PFA/PTFE Products
Whether you need PFA or PTFE products for your application, trust that Royal Brass Incorporated has a selection of both. We'll be glad to help you find the ideal fittings and couplings, hoses and piping, O rings and seals, or any other product you might need. Reach us today at 408-297-6642 to discuss your needs with a member of our knowledgeable staff. We promise best-in-class PFA products, quick couplings, tools, valves, and other parts at best-in-class prices.