Do you have the proper hose tools for cutting, crimping, bending or threading hoses? If you're in the market for these customization tools, Royal Brass Incorporated has the hose tool in San Jose and Oakley, CA you're looking for. We carry Parker Hannifin products, ensuring you're getting the very best from an industry leader. Our selection includes everything from flaring tools, to assembly tools, to tube cutters and beyond.
Flaring Tools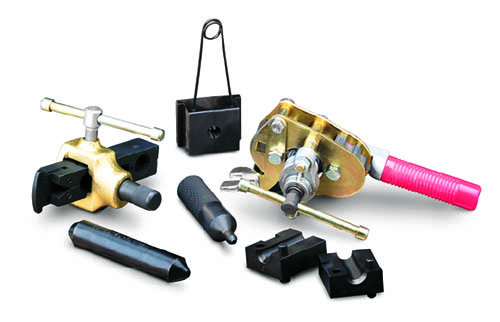 Need the appropriate tools for flaring your tubing? We make best-in-class products available to you thanks to our distribution partnership with Parker Hannifin. We'll bring you flaring tools that enable quick customization of your piping, wither you need a perfect 37-degree flare or something more dramatic. With easy-to-use hand tools that are made durable and extremely easy to use, you'll be able to flare as-needed, to perfection every time.
Assembly Tools
It's easy to make your hose assembly perfect when you have the right tools. We stock all different types of hose assembly pieces, designed to be used on-the-job to a high degree of precision and with absolute quickness. Whether you're cobbling together a totally custom hose assembly or fabricating something to precision spec for a replacement, count on our hand tools to get the job done right.
Tube Cutting Tools
Cutting tube shouldn't be hard and with the right tube cutter in San Jose, CA from our shop, it won't be. We stock cutters designed for use with a variety of tubing sizes and materials, ensuring a cut that's clean, deburred and precise each time.
Equip Yourself with the Right Hose Tools
From cutting tools to flaring tools, Royal Brass Incorporated has everything you need for your hydraulic or pneumatic operations. Visit any of our convenient locations today to inquire about the hose tools we have in stock or to speak with one of our friendly, knowledgeable professionals about how we can get you the right tool for the job. Questions? Call us today at 408-297-6642 for more information about our hose tools, valves, tube fabrication equipment, and other supplies for hoses.