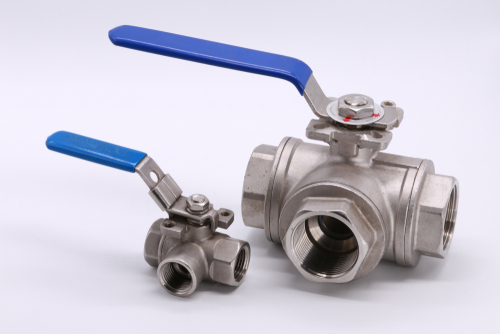 Valves are critical across any industrial flow application. At Royal Brass Incorporated, we stock the largest supply of valves in San Jose and Oakley, CA, ensuring we're able to meet the unique needs of customers, regardless of their industry or application. From gate control valves, to pressure release valves, to solenoid valves and more, let us know what you're looking for specifically and our talented team will make sure you find it.
Types of Valves
The right valves makes all the difference and there's no substitute for the proper component. Whether you need a check valve, a pilot valve, a metering valve or a pressure valve in San Jose, CA, or something else altogether, we're prepared to supply you with the right component. We have valves made from all different materials, suitable for a broad range of industrial applications. Some of the valve types we stock include:
Angle valves
Ball valves
Butterfly valves
Cartridge valves
Check valves
Counterbalance valves
Directional control valves
Double block and bleed valves
Electronic valves
Flow control valves
Gate valves
Globe valves
Hydraulic valves
Instrumentation valves
Logic valves
Manifolds
Metering valves
Miniature valves
Needle valves
PFA valves
Pilot valves
Plug valves
Pressure valves
Proportional valves
Purge valves
Safety valves
Servo valves
Shut-off valves
Shuttle valves
Solenoid valves
Spool valves
Throttle valves
Ultra-high purity valves
Applications
It doesn't matter if you have a hydraulic application or are dealing with a complex process control system, we stock the valves required to make the whole thing function properly. Our valves span all applications including:
Air Conditioning
Commercial Refrigeration
Fluid Control
Hydraulic
Industrial
Industrial Refrigeration
Medical
Mobile
Pneumatic
Process Control
Refrigeration
Safety
Semi – Conductor
Browse Our Valve Selection
Regardless of the type of valve you need or the nature of the application you're using it for, Royal Brass Incorporated is ready to help you find the right product for the job. Our inventory is massive, containing iterations and variations for virtually every specific need. Let our knowledgeable staff narrow your search down to the ideal product! Bring in the part you need to any of our locations or give us a call at 408-297-6642 and we'll be glad to start combing our inventory of pressure valves, tube fabrication equipment, hoses, fittings, and more.