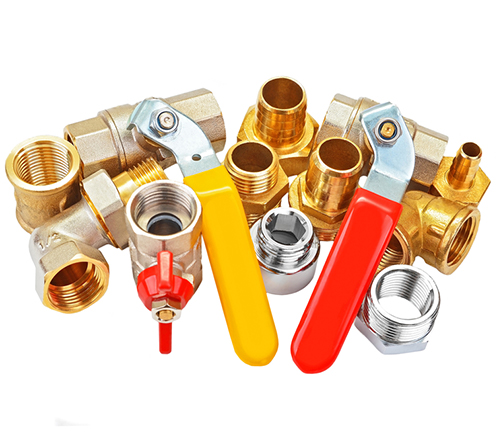 The right fitting is essential and without it, your hose application is incomplete. Regardless of the application or the nature of the component, count on Royal Brass Incorporated to make sure you have access to a wide assortment of pipe fittings in San Jose and Oakley, CA. Our inventory is expansive, including straight, elbow, T, cross, Y and banjo fittings in various steel alloys and other metals.
We're quick to get you exactly the part you need based on components you may bring us and can match your specifications flawlessly for a seamless fit and a sound application.
Types of Fitting
Looking for specific types of brass fittings? You'll find it here! Our inventory and access to products spans just about any type of tube fittings in San Jose, CA, giving you the peace of mind that comes with selecting the right equipment for the job. We bring you all of the essential fitting components you need, including:
Barbed fittings
Air compressor fittings
Face seal fittings
Flare fittings
Flareless and bite type fittings
Grease fittings
Hose fittings
Hydraulic hose fittings
Industrial fittings
Brass pipe fittings
Pneumatic fittings
Push to connect fittings
Tube fabrication equipment
Brass tube fittings
Media
Regardless of what type of media you're handling, count on us to provide you with a fitting that stands up to the rigors of the job. Our knowledgeable team understands the expectations of proper fittings and can recommend products or match specifications based on a wide variety of industry-specific needs, including:
Abrasives
Chemical Fluids
Food and Beverages
Fuels
Gases
Hydraulic Fluids
Medical Fluids
Oil/Petroleum
Pharmaceutical Fluids
Pneumatic Media
Steam
Water
Find the Right Fitting
Having the right plumbing fittings makes all the difference. At Royal Brass Incorporated, we bring you a complete selection of fitting types, suitable for all different types of media. Contact our knowledgeable team today to discuss your needs or to get more information about any of the fittings, gauges, tubing, or flanges we offer. We can be reached at 408-297-6642.